The March 13, 2017 download of Database Health Monitor now available (March 13, 2017). Download today.
Download Database Health Monitor
March 13, 2017- Version 2.5.3 (902):  DatabaseHealth_March_13_2017.zip  <<– Download Link
Download the zip file
Open the zip file, and run DatabaseHealthSetup.exe.
If you have been using a previous version of Database Health Monitor, just download and install this version over the previous one.
Thank you for using Database Health Monitor.  Give us your thoughts by filling out our User Survey.
What People Are Saying About Database Health Monitor
I would like to thank you for sharing this product with us free. I have installed and using health monitor on my production DB.  very very nice…. Thank you so very much. I hope you will keep adding more features in this product. Well done  (Rohit)
Outstanding app. Already referred it to several friends in the field. Well I do have to say the changes you have made (regarding version 2.5), seems to have made everything in the interface much snappier. Your work here is quite impressive. (Frank from Texas)
Outstanding! Besides enjoying the layout of your app, one thing I really like about the Quick Scan Report is each entry has a corresponding link that discusses the finding so I can go back and review recommendations, cautions, etc. (Michael)
Version 2.5.3 Release Notes – March 13, 2017.
Version 2.5.3 is the March 13, 2017 release of Database Health Monitor
New Features in 2.5.2
Moved the blocking report from a database level report to an instance level report. If you have no blocking the report will show nothing, if you do have blocking the hierarchy of the blocking will be shown for the whole instance.
Bug Fixes in 2.5.3
Bug fix when minimizing the program to an icon when showing the backup status report and the historic waits reports, this caused a crash. The crash has been fixed.
Version 2.5.2 Release Notes – March 2017.
Version 2.5.2 is the March 2017 release of Database Health Monitor
New Features in 2.5.2
Expanded the Historic Waits chart on the instance overview page to show more than the default 7 days if there is more than 7 days of historic data. It will now show up to 14 days of historic data. This report now gives a better how are things changing week over week perspective on the historic wait stats.
Bug Fixes in 2.5.2
Bug fix with grid view that show dates. The dates were not being sorted correctly.
Bug fix with the historic reporting that was causing 2 issues. This has been fixed

First preventing the historic monitoring from being turned on for new instances.
Second breaking the reporting for existing instances being monitored.
See the Release Notes page for details on updates in older versions.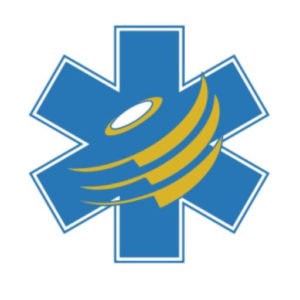 Download this page in PDF format