The SQL Server Quick Scan report is one of the many reports in Database Health Monitor. The SQL Server quick Scan report reports on all of the databases on your SQL Server instance to find possible issues.
If you need assistance with your database administration you can contact Steve Stedman at Stedman Solutions, LLC.  http://StedmanSolutions.com
You can copy the output from the Quick Scan Report and send it to Steve for evaluation or as part of the Free 30 Minute Consult.
SQL Server Quick Scan Report
The Quick Scan Report checks your SQL Server instance and reports on some common problems or issues.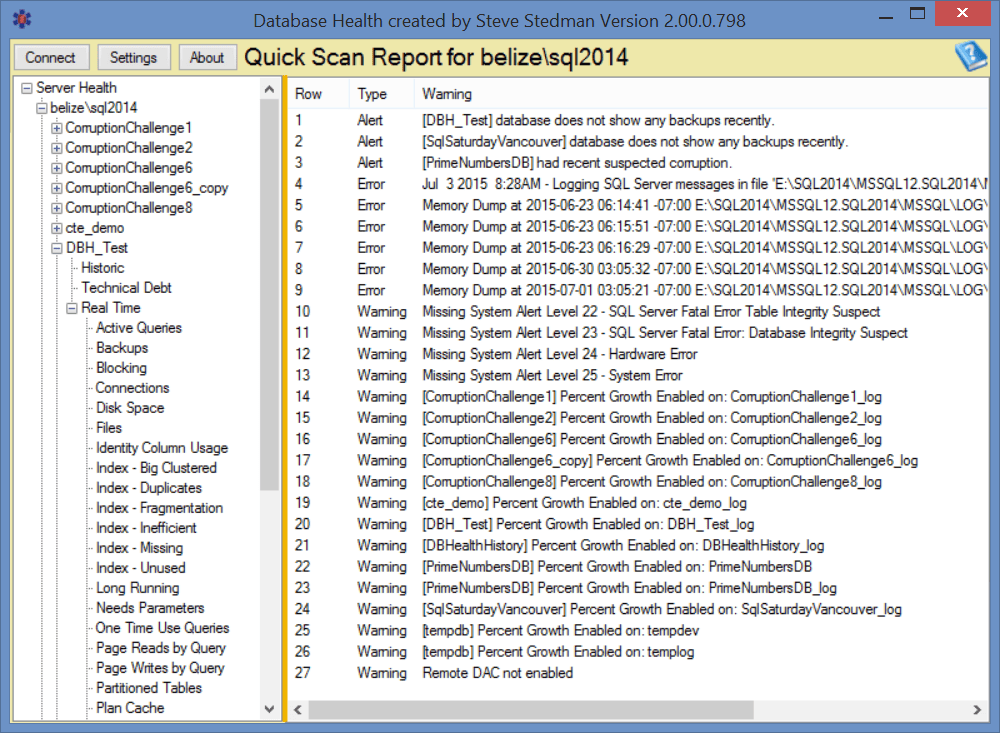 You can get additional details on any of the alerts, errors or warnings by doub clicking on the row to find out what it means.
Here you can find common issues that need attention on your SQL Server.
Related Links
Download this page in PDF format