The Free Database Comparison Comparison tool. Part of the Database Health suite of tools.
SchemaDrift is currently in Beta, and is free to download and use for personal or business use.
To get free access to use SchemaDrift, just fill out the form below, and you will receive an email with download instructions.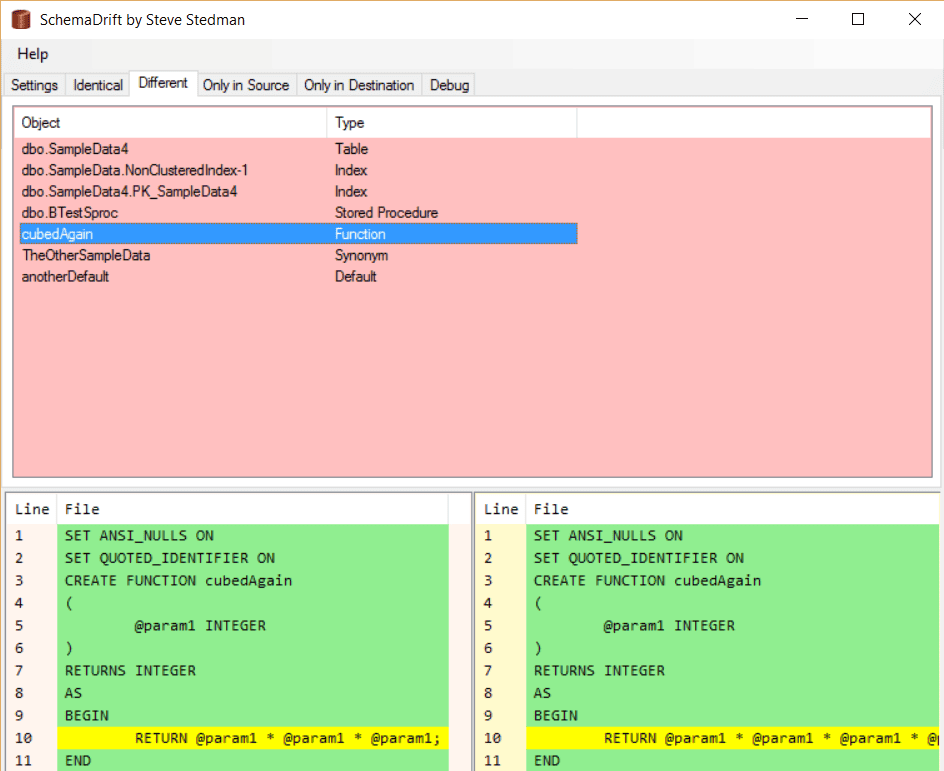 Sync and Compare with Source Control using Schema Drift
Here is a short video showing how to use SchemaDrift to sync and compare with source control.
Download this page in PDF format