The I/O by database page shows the databases with the most IO on your system.
This can be used to track down performance problems.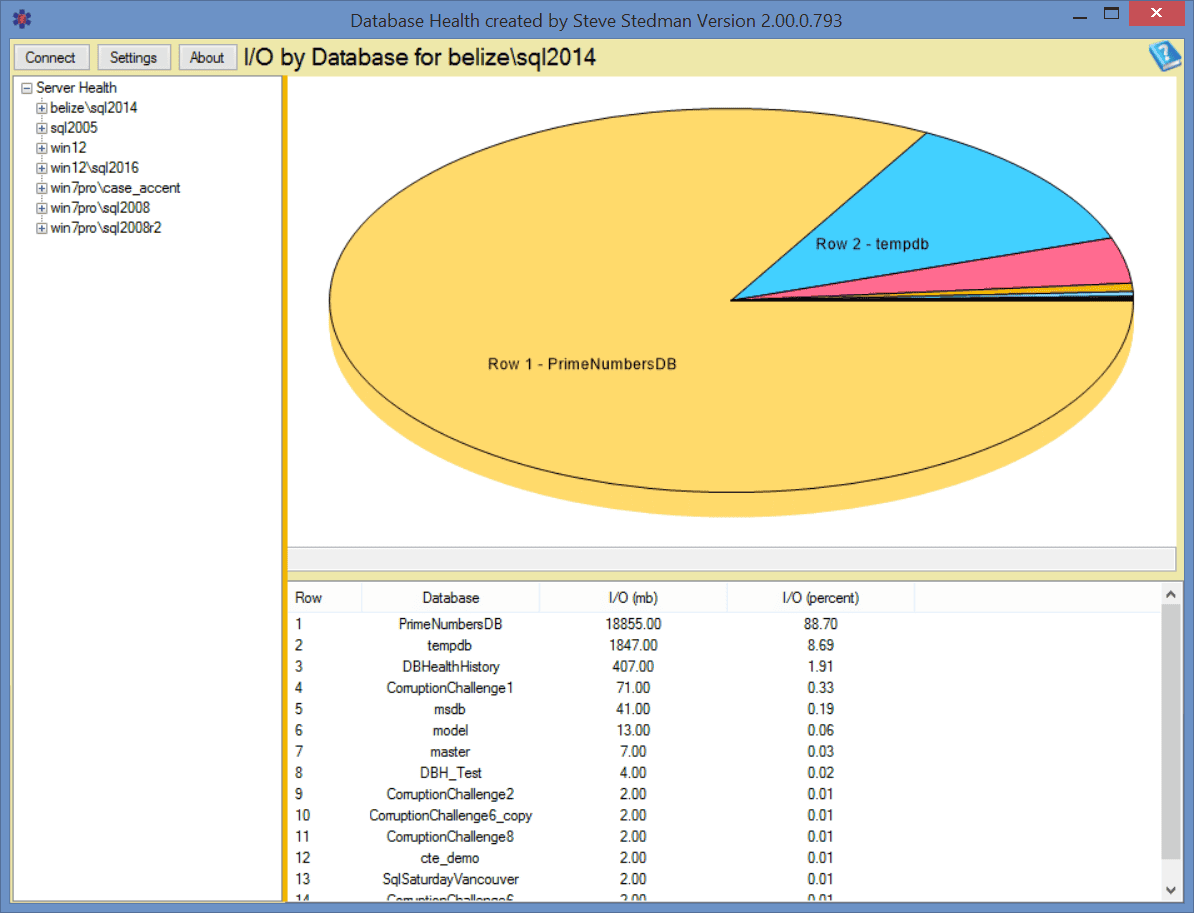 You can get to this report either by right clicking on the instance name, and choosing instance level reports, or by clicking the IO report on the server overview page.
Download this page in PDF format