The Historic Waits advisor gives you a break down of the waits that have been caused by a given query or plan.  For instance in screenshot below you can see that IO_COMPLETION is the most common wait type from the report, followed by WAITFOR, then RESOURCE_SEMAPHORE.    You can see how these are tranding over time.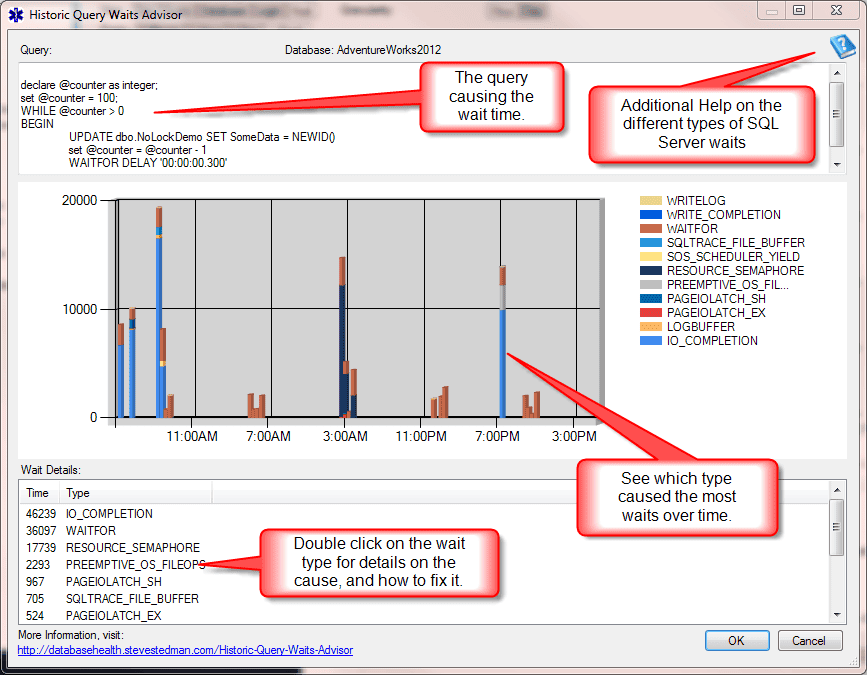 "This is absolutely the coolest feature in the Database Health Project." – Steve Stedman
Download Database Health Reports now for free.
Download this page in PDF format