5 Dimensions of Wait Time Drill Down
Drill down on queries causing the most wait time by the following dimensions; time, host name, login, database, and instance.  With these dimensions you can quickly find details on the query or queries causing the most waits on your SQL Server.
Waits Advisor
Once you find the problem query, use the Waits Advisor to analyze the query and figure out what needs to be done to fix it.  You don't know what the specific wait type means, just click on it and get details and suggestions on how to improve your query.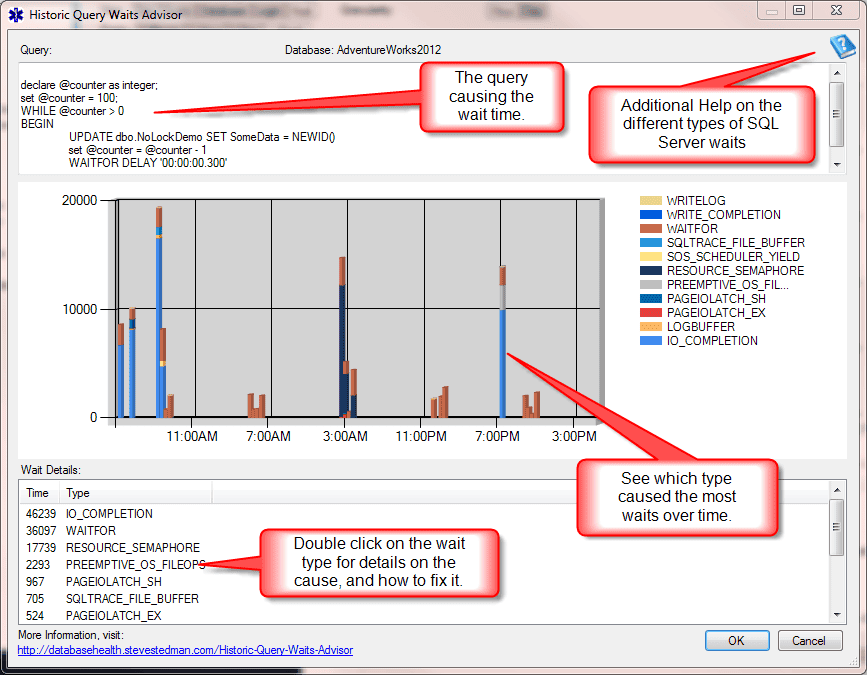 Related Links:
Download this page in PDF format