Making SQL Server go Faster!
Database Health Monitor is a powerful performance monitoring and diagnostics solution that alerts administrators to server health, performance or availability problems within their SQL Server environment, all from a central console.
---
Two Options:  Download for free, or request a performance evaluation.

If you need help, you can request a performance evaluation by Steve Stedman the creator of Database Health Monitor.
---
Helping DBA's Perform Monitoring Faster
From the historic wait stats monitoring the the instance level reports that give a quick overview of your SQL Server, the Database Health Monitor helps you monitor and quickly understand the health of your database. The performance monitoring is built for people with one or hundreds of SQL Servers to quickly check on the status, find problems, and to remedy those problems.
Database Health Monitor is a tool built by Stedman Solutions to help DBAs and Developers find the performance issues or bottlenecks on SQL Server.
Download it now and enjoy:
Latest news
See the download page for the latest release.
Details
The Database Health Reports are now available.    Just click the download link for the release notes and the zip file.
Save time database tuning with the Database Health Reports.
Database overview including backups, disk space, duplicate indexes, index fragmentation, long running queries, one time use queries, plan cache, queries needing params, statistics, stored procs with the most logical writes, and unused indexes.
The server overview includes connections by database, CPU usage, page reads by database, page writes by database, plan cache by database, queries needing params, and waits.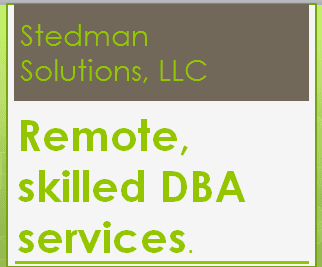 Download this page in PDF format